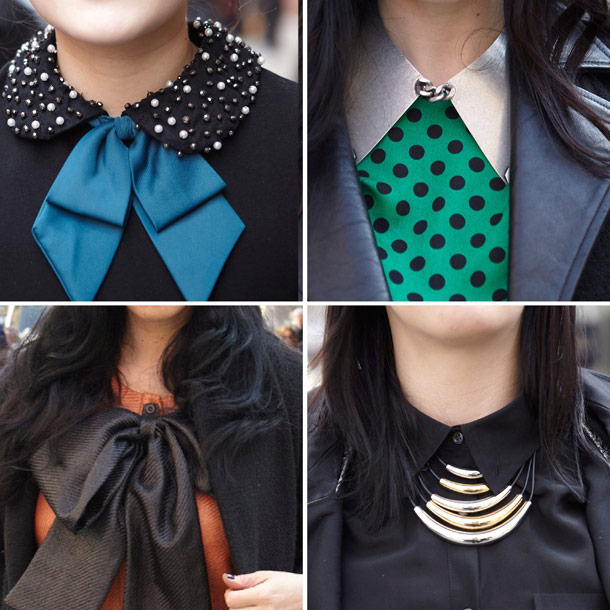 Collar me pink, beaded, lace or metal and bring the focus on the nape to step up bland winter wardrobe! Removable collars, chunky necklaces and contrasting scarves are hot accessories right now and I am loving this one part conservative, two part playful look. 
One of my style inspirations about town, Ms. Leah Gust of Dalston Grey has been owning this style for the past while. Check out her layering technique!
You can also find great, innovative pieces by Hoda Designs (below) in Leah's new shop on Dundas West.