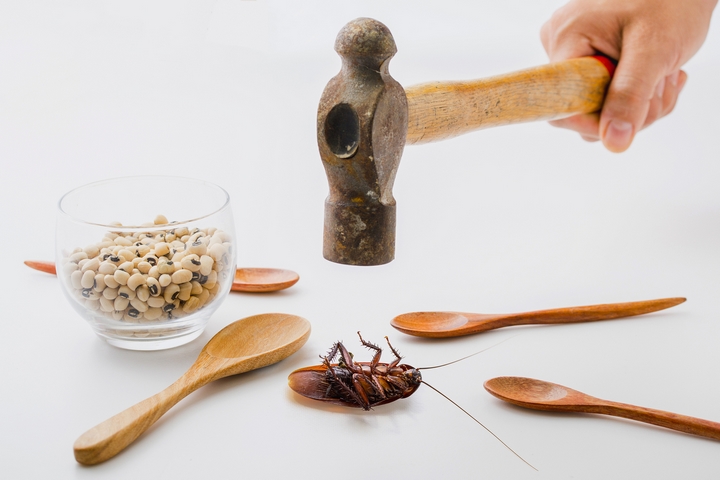 Chemical based pesticides can outweigh the benefits of pest control. Nowadays, we are more protective of our environment and surroundings. We want to make sure we breathe clean air. Our home is a sanctity which we want to keep clean at all times. Pest annoyance arises at times that will require professional help if not too easy to handle by ourselves. Issues such as bed bugs, termites and hard to get rid of pests definitely need professional input.
The main reasons to seek a pest control professional company are:
1. Licensed

A qualified pest control professional will be registered and approved in the Province and City they operate in. They are usually approved by the Ministry of Environment. This means they are officially allowed to operate, fully train and can apply safe products for pest eradication.
2. Environmentally Friendly and Approved Products

In earlier times, pest control companies used chemical based products to get rid of pests. Pesticides are inherently toxic and may cause health problems as well as damage to the environment. Today with many environment, health and air contamination restrictions, homeowners have to be careful with the products they use in their home or garden. Due to these regulations, it is recommended to seek professional help when faced with a big pest invasion, as certified pest control professionals are aware of the regulations and only use approved products.
3. Qualified staff

Pest control appears to be a simple procedure, but in reality requires a certain amount of precision and knowledge. They look at the source of the problem and offer a permanent one time solution so that the pest infestation does not reoccur. They provide quality work and offer insights to the best treatment to eliminate pests. Personnel are trained on the various types of pest problems and pest control professionals are licensed to operate in the Province and City.
4. Quality Assurance

The pest control company offers quality, reliable and safe services including non-chemical methods. Quality assurance confirms best control practices, sanitation routines and the implementation of an Integrated Pest Management Program (IPM) that follows steps from inspection to monitoring, prevention and control. It is carried out in an environmentally friendly manner that is safe for the homeowners.
5. Experience

Pest control professionals can be individuals offering a service and listed on newspaper ads or other listings, but they may not have a website consisting of all the information you need to make an informed decision. Most licensed and professional companies usually have a website and will present all the information, pricing, experience, certification, treatment and other best practices to help make a selection. They have a reputation in the region and offer proven experience.
Consider individuals only if you know them through a friend or family member and you have received a strong recommendation on their past work. Find out if they have the minimum certifications and licenses to carry out the work. Try to avoid selecting individuals or even pest control professionals based on price.
6. Insurance

The insurance protects the homeowners from any accident that occur while pesticides are applied at their homes. In addition, the pest control company carries worker's compensation insurance that protects the company's employee from injuries while working at the property. This is an important factor to consider when choosing a pest control professional as you don't want to be faced with any liabilities due to accidental damages or injuries.
7. Versatile and Customer Service

The pest control company can eliminate any type of pest problems faced such as bed bugs, flies, wasps and bees. They can also remove rodents and raccoons. In addition, they offer quick solutions, quality customer care and rates that work within your budget.